GIANT BEES HAVE DECIMATED HUMANITY! Every day, the low buzz of death approaches further. Can you hear it? Don't worry! It's time for some pest control. Grab your sword. I'll meet you by the hive!
Bees Won't Exist is a fast-paced hack 'n' slash adventure game, made as my final year project at QUT. I made it as lead programmer in a team with four others - one designer, an artist, a programmer/producer and a programer/composer/sound designer. The game was made with Unity 5.4, and we spent a lot of time on custom tech. This ranged from bespoke shaders to achieve a unique look to internal tools like the hex tile editor.
Check out my guest post on What Could Possibly Go Wrong? for a much more in-depth retrospective on the development process and some of the other tech we used!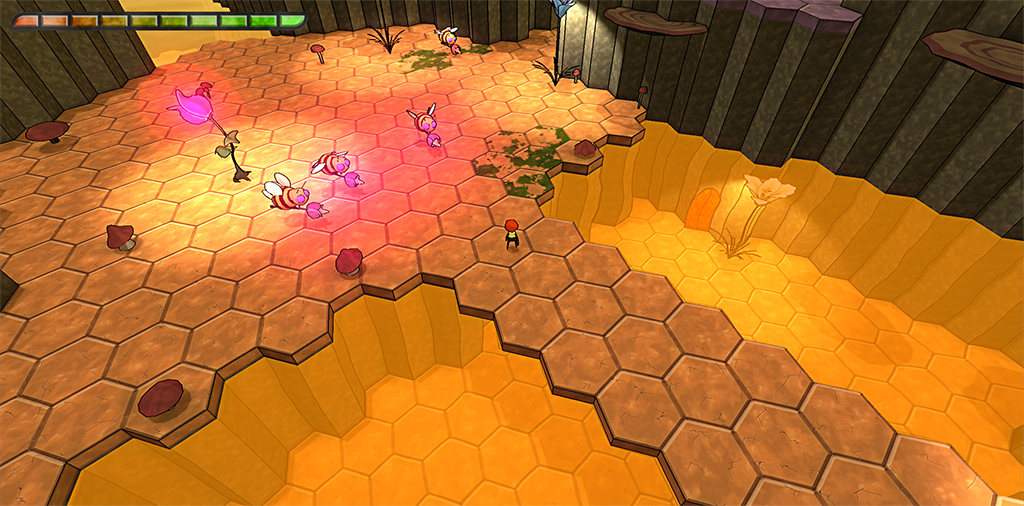 It was an intense project but the work paid off as we were one of 5 student teams in Australia to make it into the GCAP Student Showcase.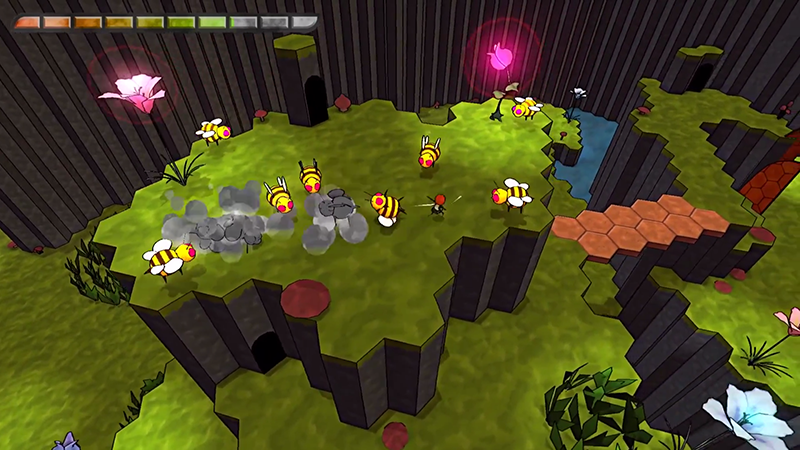 Download the game free for Windows, Mac or Linux on GameJolt or IndieDB.